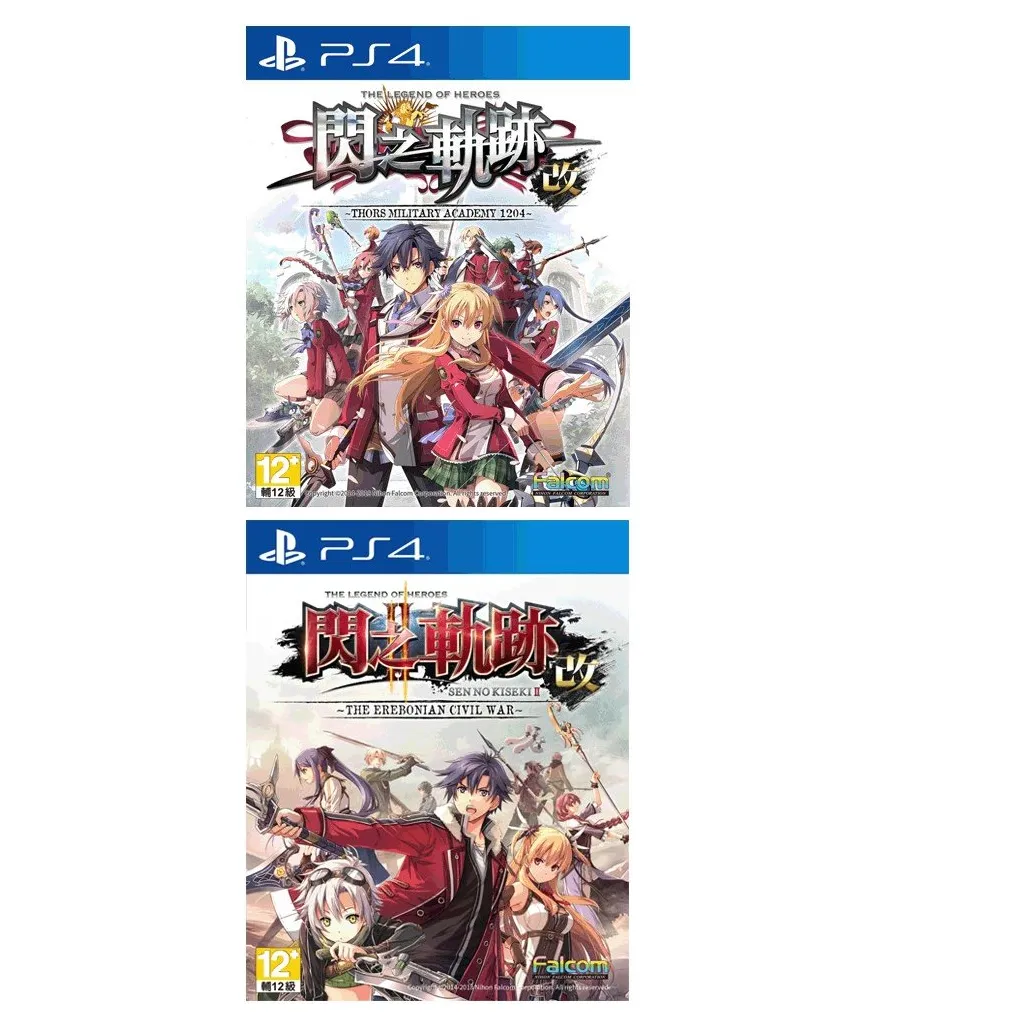 PS4: Sen No Kiseki I + II [R3/CHI]
Sen No Kiseki I
Description
Coming back on PlayStation®4, the beginning of Class VII. Tension is raising in the militaristic Erebonian Empire due to the conflict between the Nobel and Reformist Factions.

A dramatic busy student life awaits for members in special Class VII—established by the renowned Thors Military Academy—and Rean who is chosen as the new member!



Sen No Kiseki II
Description
Coming back on PlayStation®4, the outbreak of the civil war! The 2nd chapter of destiny. The Nobel Alliance has raised up dominating the capital and intruded several locations including the Military Academy by taking advantage of the assassination of the "Blood and Iron Chancellor."

As a result a civil war finally broke out against the regular forces. On the other hand, Rean who backed down from the front line due to the defeat against the "Azure Knight" has awakened at the mountain.
---